Free Concert: Wednesday, July 14 at 12:00pm – Tacoma, WA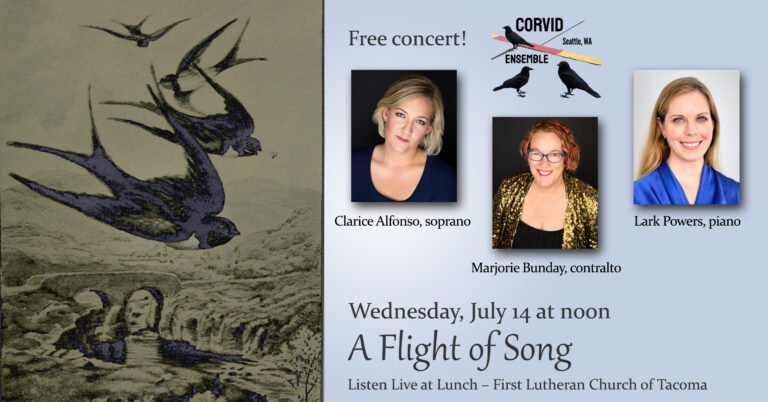 Listen Live at Lunch
First Lutheran Church of Tacoma, 524 S. I St
A Flight of Song: A program of diverse music featuring birds on the wing and other flying things.
Clarice Alfonso, soprano; Marjorie Bunday, contralto; Lark Powers, piano. 

Music by contemporary composers H. Leslie Adams and Sally Whitwell; Mikhail Glinka's "The Lark" arranged for piano by Mily Balakirev; art songs by Brahms, Chausson, and Schubert; a duet by Anton Rubenstein; and more!